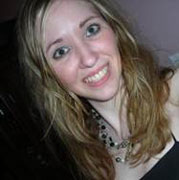 Name: Kayliana Wesby
Position:

Director

Joined:

August 15, 2012

Location:

Illinois, USA
Kayliana previously served as a medical research assistant at Advanced Neurodiagnostics and helped develop lectures, presentations, and patient education resources at the Institute for Clinical Applied Neuroscience. She has designed curriculum for Harvest Bible Chapel's counseling department, as well as created therapy and educational groups at Maryville Academy and Scott Nolan Acute Psychiatric Hospital. She has experience teaching and tutoring in art, mathematics, chemistry, writing, Christian theology, and gymnastics. She holds a M.S. in Mental Health Counseling from Capella University with a cumulative GPA of 4.0 , and she earned her B.A. in Psychology and Sociology, Magna Cum Laude, from Northern Illinois University.
Kayliana loves spending time with her husband and their four beautiful rescue cats: Amanda, David, Jonathan, and Vanessa. She also enjoys reading, science fiction, listening to contemporary Christian music, attending cat shows, helping at animal shelters, and engaging in creative pursuits.